Our Team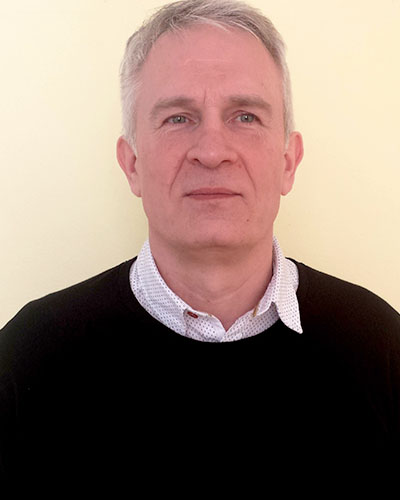 ALLAN VENTSEL
CEO, Member of the Board, Co-Founder
With more than 15 years of experience in corporate banking, business managment, Allan brings solid financial and business management experience to Pulstech. A mechanical engineer by his initial training, Allan´s first job was to head the Technical Bureau at the Metal Engineering Factory "Pioneer". He then became the Economic Analyst at the Estonian Institute of Economic Research. After 2 years, Allan launched his career in Ltd Hansabank (current name: Swedbank in Estonia) as a Corporate Banking Analyst. After a few years, he was promoted to the position of Client Executive, and later became the Chief Client Executive of Large Corporates. Allan left Hansabank in 2007 and moved on to develop his own business – an SME in road construction. In 2011, he briefly returned to his old comfortable world of corporate banking and worked as the Client Executive at the Large Corporate Dep. at the Estonian Branch of Unicredit Bank. Two years later, he left this track and founded his own business consulting firm, Arengukonsult. Soon-after, he co-founded PulsTech. Allan has a MSc in Business Administration from Tallinn University of Technology.
Fun Fact: If you´re looking for hours-long discussions about geography or theology, make sure to talk to Allan. In his free time, you will easily find him delved in the world of maps, charts or debating (read: debunking) the latest doctrines. Fun, interesting and likely to leave you baffled.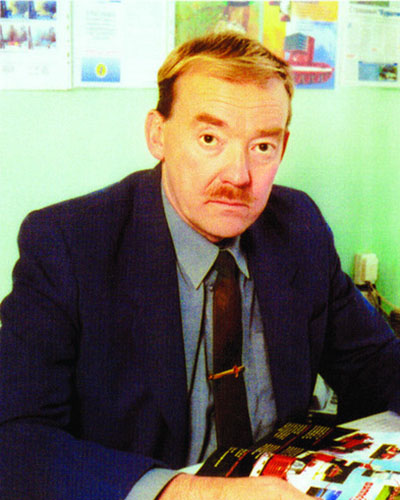 VLADIMIR ZAKHMATOV
Prof., D.Sc, R&D Director, Co-Owner of PulsTech OÜ
Vladimir Zakhmatov
, our chief scientist and the inventor of impulse technology, is an independent international expert of explosions and fire-fighting. He is a well-known scientist in the field of physics of combustion and explosion, developer of modern impulse fire-extinguishing devices and systems. Vladimir is a Doctor of Engineering Sciences, Professor and an active member of the
International Academy of Ecology and Safety (Russian Federation)
, the
New York Academy of Sciences (USA)
and the Ukrainian Academy of Life Safety (Ukaine).
Since May 1, 1986 Vladimir Zakhmatov took part in eliminating the consequences of the
Chernobyl Nuclear Catastrophe
. He introduced a new highly efficient high-precision technology for forest fire extinguishing in highly contaminated areas. Since 1988, he is the consultant of planners of Shelter ("Ukrytie") protection system over the damaged
Unit 4 of the Chernobyl Nuclear Plant.
Lately, he participated as consultant at operation of fire-fighting of great fire of radioactive forest at Chernobyl Area in
27-29 April, 2015
.
He is an author of over 270 research papers, including 2 monographs, 1 textbook, 3 patents of the Russian Federation, 3 European patents, 6 patents in Ukraine and a number of articles in international specialized journals. For further details of his career and invention, see here (viide Technology lehele).
Fun Fact:
For anyone interested in how to keep fit, Prof. Zakhmatov is the right person to talk to. A commited swimmer, he has competed several times in the 800m and 1500m range swimming contests in Ukraine – and even reached the top 5 on the national level. Prof. Zakhmatov is also fond of reading, especially Russian classic writers and historical books.
(See Vladimir Zakhmatov's Wikipedia page)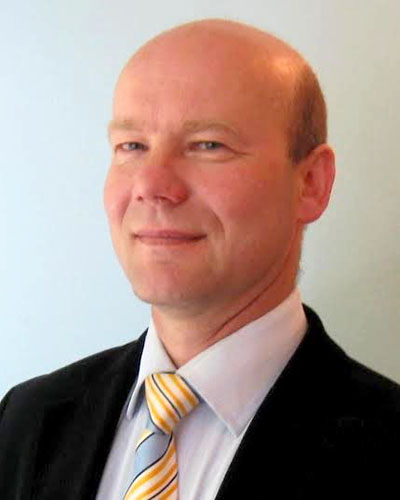 KALLE KÖÖMNEMÄGI
R&D Manager, Procurator, Co-Founder
Kalle, our R&D Manager and procurator, is a seasoned engineering and technology expert with manifold experiences in project managment and entrepreneurship. He is an inventor of the flagella device for mixing of viscous substances for faster and more efficient discharge of such substances from tanks or containers (
see patent
).
Kalle has more than 11 years of work experience as a technical engineer at the Estonian Academy of Sciences Institute of Biology and the University of Tartu. He has also worked as a project manager for several security companies and as a technical consultant in other fields. Since 2002, Kalle is a Board Member at Adler Kinnisvara LLC, an Estonian-based real-estate company. In 2014, he was nominated Secretary-General of the Estonian Inventor´s Association.
Kalle has a certificate for applied higher education in the field of Electron Calculating Machines and Equipment from Tallinn Poly-technical Institute. He also has a certificate for the profession of Electrician and certificate for medical technology specialist.
Fun Fact:
It is also known that since he was 7 years old, Kalle loves to read. It seems he especially enjoys thick books and poems. Many of these he quotes by heart, especially after a small drink amongst friends.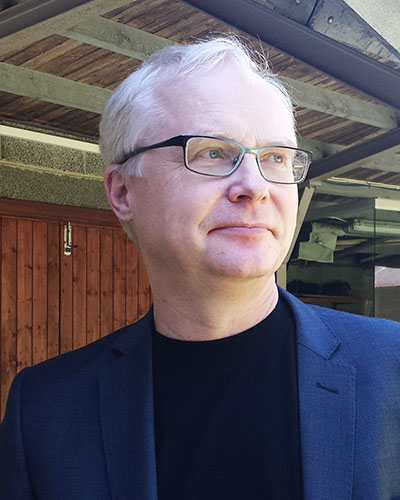 ARDO PÄRNA
Marketing Director, Member of the Board, Co-Founder
Ardo, our Marketing Director, is a living, breathing entrepreneur, without whom Pulstech would not be a reality. He began his professional life in 1989, by working as a free-lance researcher for the Research Institute of the City of Tallinn and also worked on many projects related to the founding of the Open Estonian Foundation. In 1991, he began doing research projects with Tallinn University of Technology Institute of Electronics, a cooperation that resulted in the publishing of his first book, Bioenergy in Practice (2000, TEA publishers). From 1997-2006, Ardo worked as the administrative director for the Estonian Methodist Theological Seminary. At the same time, he was busy writing his second book, the Officer´s Coming (Published 2004), a fiction blending science with humor. In 2005, Ardo began working with prof. Vladimir Zakhmatov as an entrepreneur, participating in several projects developing products based on impulse technology.
Ardo has a MSc in Economics from Tallinn University of Technology.
Fun Fact: In his free time, Ardo literally has his head "in the clouds". He has always been fond of model airplanes and is a teacher and supervisor of the model air plane club at the Nõmme Youth Club. Once, he succeeded to share his secrets of flying with one of his students, Artur Parv, who then went to achieve 6th place in the World Cup summary,class F1A.